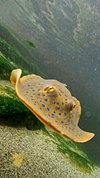 旅行者之选是什么?
Tripadvisor 会将旅行者之选大奖颁发给持续获得旅行者好评,并在 Tripadvisor 位列前 10%的酒店、景点和餐厅。
What size do the wetsuits go up to/do they have wetsuits for people in the plus size category? Abt size 16-20?
Hi Emma, Our wetsuits go up to a mens 3XL, if this is not adequate we allow visitors to bring a rash shirt and board shorts of their own to wear in instead. Cheers
---
Hi, After you finish your in water tour, what are the facilities for getting clean and dry?
Hi therese_p Thank you for your enquiry! The facilities are limited until we get into the new centre. At the moment we provide clean towels for those who don't have their own (and change rooms). The shower blocks are way to pricey for us to build twice sadly, though we can't wait till we are all new! If you have any more queries don't hesitate to ask.
---
The centre sounds amazing and offers a wonderful experience for kids. I'm keen to show my daughter but I have some reservations that this might not be humane - I mean great for humans but how do the animals fare? I'm not against it I would just like to know somehow if there are some assurances that the animals are content and cared for? Can anyone offer advice on certifications etc? Thanks so much
Hi Missdizzi, Thank you so much for your question and concerns for our fish family. Also a big thank you for all those positive replies from the reviewers, it means a lot to us as our fish health and happiness is the absolute top of our priorities. At Irukandji we have a saying called APS all our staff and volunteers run every aspect of our day with this in mind. What it stands for is Animals, People, Sustainability. This is the order of our priorities and our animals health and happiness is the first priority, followed by people, followed by how we can run our business in the most sustainable way possible. We are not your normal aquarium, all our fish have names and individual personalities, we love, target feed, entertain and care for every single one of them, not sleeping if something is a miss. Last year we spent $7000 in one day for a vet visit, since it was winter and there wasn't the money to pay the owners took out a personal loan to pay to make sure immediate treatment was provided. I can think of a lot of people who wouldn't do that for their own pet, let alone one of 200 fish. This is a very small business and we pride ourselves on taking the correct ethical path in everything we do especially when it comes to our animals. Hopefully some of the large companies will notice after a while and say "if we can do it then they can" Our fish family are ambassadors for the ocean and extremely important ones, they may be born in captivity not living the most natural life possible but at the rate we are going they will have no wild cousins left to save. Every year 100,000,000 Sharks and Rays (this is just the legal ones) are slaughtered, this equals 190 sharks per minute. Our Tawny Nurse Sharks were bred in captivity in a program that has saved them from extinction in the wild (dating back to the 70's) Tawnies grow to be very large (3m), it takes them 14 years to become sexually mature and then they have only 2 offspring at once, then it takes them 14 years... chances are they become shark fin soup long before that. 14 of our species are endangered or threatened, many are simply unknown. Everyday we get visited by children and adults many who are terrified of sharks thanks to the media, everyday we get to change their minds and send them off into the world to spread awareness about the importance of sharks and ocean conservation! Every day people are blown away about how wrong their preconceived opinions of sharks are and thanking us for opening their eyes to the easy ways they can help save the ocean in their normal day to day lives. At the moment we are in the process of releasing some threatened rays born at Irukandji to the wild to push up the wild populations, and all these things are just a tiny portion of what we are, can and will be doing for wildlife. I hope this answers your question and thank you again for being concerned for animals! It is extremely important that you research your zoo before visiting it and I wish more people would do this, some zoos (especially in 3rd world countries) are terrible and are giving the rest of us a bad name. If more people could take the time to research and support the right facilities then more wildlife would be getting supported. protected and bred and released. Thanks again :)
查看全部
Irukandji Shark & Ray Encounters (史蒂芬斯港) - 旅游景点点评 - Tripadvisor
关于Irukandji Shark & Ray Encounters的常见问题
---
Irukandji Shark & Ray Encounters的营业时间:

---

---

---